Pacolet Mills Baptist Church is a fellowship of Christian believers, established in 1884. We are affiliated with and support financially, the work of the Spartanburg County Baptist Network, the South Carolina Baptist Convention, and the Southern Baptist Convention.
​
Mission Statement
​
"The purpose of Pacolet Mills Baptist Church is to reflect God's love as we proclaim repentance and forgiveness of sin in Jesus' name, worship together in unity, minister to the needs of all people and strive to live daily according to the teachings of the Bible, God's Holy and inspired Word."
​
​
Try our new events tab for events for Children, Youth, Seniors, WMU, OWLS, and more!
CARE- Concerned About Reaching Everyone

PMBC now offers the community a way to send prayer request to the church. Call the office any time after 2 pm, or email and leave your name and request and our team of prayer warriors will pray for you. (864) 474-2713.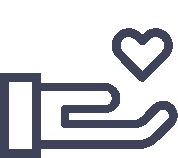 Everything we do at Pacolet Mills Baptist Church happens through your generous and faithful giving. All gifts – no matter the size –make a difference. Together, we're helping more people experience a life-changing relationship with Jesus – transforming lives within our church, our community, and around the world.
The Grow Generosity digital giving platform is provided by the Baptist Foundation of South Carolina to help support the mission of your church.